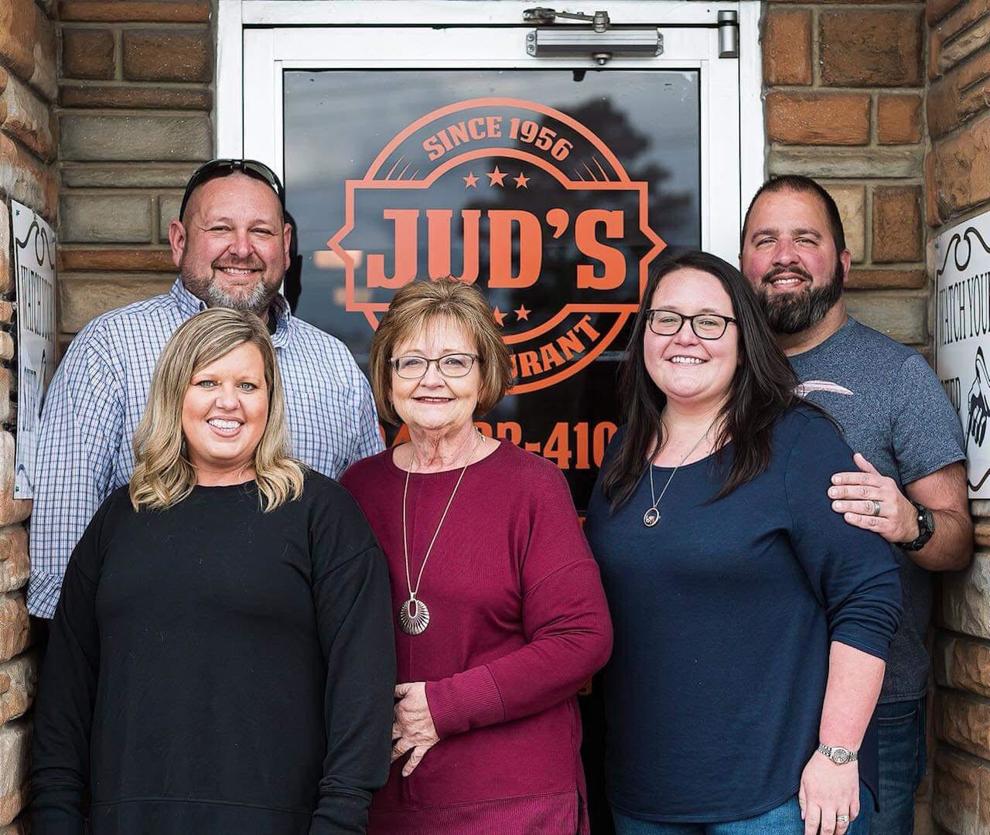 MONROE — Since 1956, Jud's Restaurant has been a popular locally-owned-and-operated restaurant in the downtown Monroe area. This past December, Teresa Tyson and her children — Taryn Duncan and Ryan Tyson — bought the business from relatives. They become the fourth ownership group, and they've all been related.
"We knew this opportunity (to own Jud's) would come along," Ryan said. "We had the feeling that it was coming one day. We had several years to prepare for this, and we were ready. I'm happy to be here."
Jud's Restaurant was founded by Jud Parker, who owned it for the first 19 years. From 1976 to 2008, Ann and Archie Price continued the restaurant's success until Mike Parker took over.
Parker navigated the business through a brutal economic downturn during the COVID pandemic until the Tyson's took ownership. When Parker was ready to retire, the trio made an offer. Parker has helped them through the transition of ownership, which took three months.
Ryan said signing the contract was a cherished moment for him because it maintains the family tradition of owning and operating the iconic restaurant.
"We were all drawn to (Jud's)," Ryan said. "This is like a homecoming for us and we're excited. We didn't want to see any change, and we knew if some other owner were to come in, then they would change the restaurant …"
Teresa remembers working as a teenager and seeing most of her family come in and out as fill-in employees.
She can also recall seeing a group of friendly men come in every morning, eating at the same table and ordering the same meals. The tradition lives on, and Taryn says these regulars show up like "clockwork." The waitresses already know their order.
Taryn remembers going to the restaurant after school every day when she was a young girl. Her great-aunt would pick her up from school. Sometimes, Taryn stood up on the table and sang Father Abraham. Other times, she took customers' orders. She remembers the strong bond she felt with her family, anchored by the thriving restaurant.
"Our big thing is that we want everybody to be like family," Taryn said. "We are all family, and we want our employees and customers to be like family … That's a big goal for us just to keep that going."
As the new owners, they will continue the old-school southern-style tradition of cooking. "It's little things that make it a tradition that you don't see in this day and age," Taryn said. "I know people my age don't cook like my grandmother cooked. I think that's very important."
Teresa said she's overcome with joy and peace, knowing that the restaurant will continue to stay in the family.
"We're extremely happy," Teresa said. "It's been a goal all of my life … It's just worked out that now we are the owners."
Jud's Restaurant, located on 1603 W Roosevelt Boulevard, is open Tuesday through Saturday from 6 a.m. until 8 p.m. and on Sundays from 7 a.m. until 8 p.m.